"Open Source" by Jerico Santander – one of my favorite pieces of art as it reminds me of a decisive moment in my career.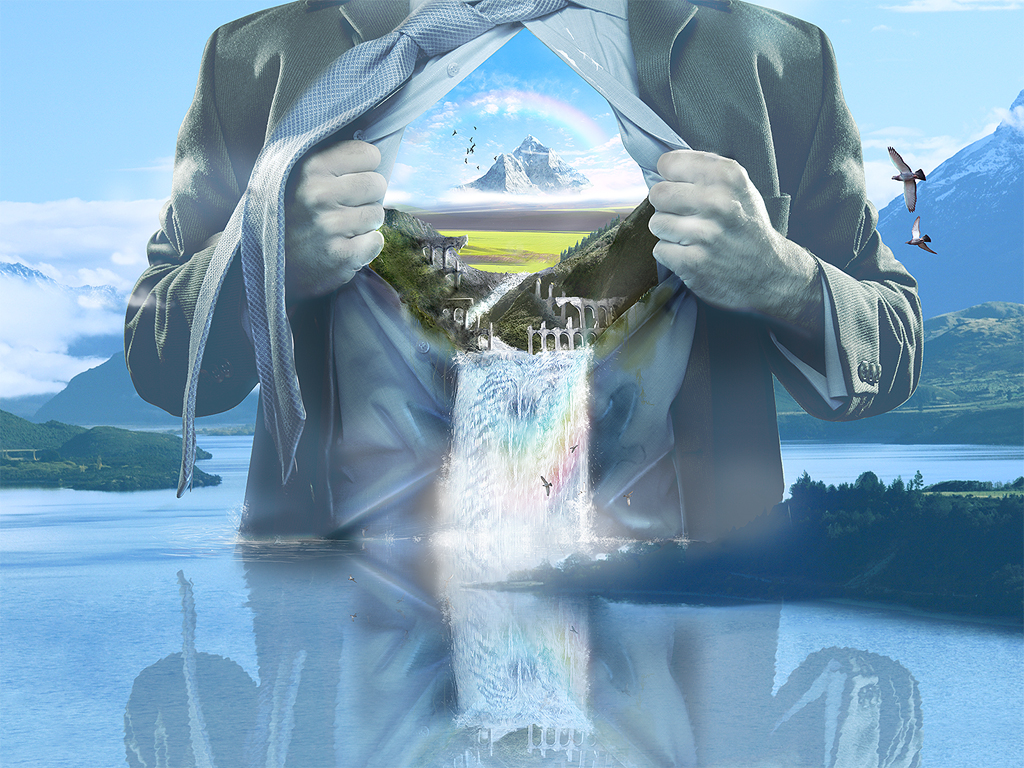 Throughout law school, students are trained to think, write and speak one specific language – legalese. Analyzing legal brief after legal brief, preparing case by case, participating in seminars to debates – there is no time or energy left to day dream or think artistically. For several years, something powerful within me was repressed – creativity.
Lacking artistic expression is just one of many reasons why I'm not a practicing lawyer today. Thankfully, the partners of my firm hired me as their marketing communications strategist because of my professional services background and passion for graphic design and writing. While I am not formally trained as most artistic professionals, I enjoy the learning process.
Although he designed this piece with a different message in mind, Jerico Santander's art illustrates my career. The man in the suit symbolizes the professional corporate culture. The beautiful world emerging from within represents the creativity unleashed. Combine these two components and I find deep satisfaction in my work.