To give you a little idea who I've been most of my life, I was Anti-Christian… very Anti-Christian.
I thought it was pathetic that people believed in an imaginary friend called Jesus. The times I enjoyed being with Christians were when I could scrutinize their faith, expose their weaknesses and humiliate them for their crazy beliefs. I particularly targeted the 'inexperienced' or 'immature' Christians – tempting them to do things they know they shouldn't be doing – if they didn't, I would reject them from my life and burn those bridges… and if they actually did follow through the temptations, then I would I point out how hypocritical they were to their faith. Either way, I would bring out the worst in these people.
Although I was a 'Hater,' I didn't feel the need to change. But then something unexpected happened – someone very close to me threatened to commit suicide and I remember being so scared when she told me she wanted to die because of how I treated her. That's when I realized how selfish and abusive I was with the people around me – not just Christians. I'm thankful that she later moved on in life, but for me, this was a wake-up call that I ruined lives.
The guilt inside was tearing me apart. I couldn't look at myself in the mirror anymore without hurting myself – I wanted to punish myself if no one else would. I remember crying to the point when I thought I was screaming my lungs out. One time I ran outside and pounded my fists against the street pavement. It didn't matter that my knuckles were covered in blood – the physical pain was bliss compared to the pain I was feeling inside.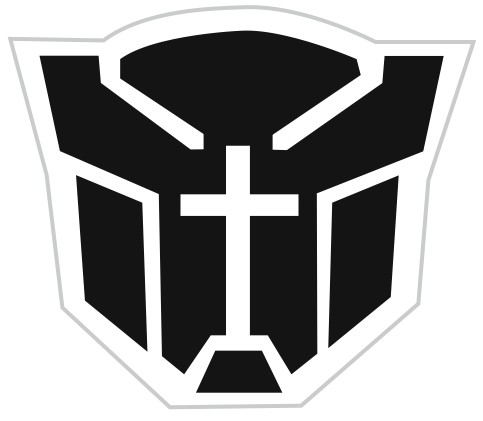 My brother, Mark, noticed my brokenness and invited me to his church's Easter service in 2003. I hadn't been social in a while and I thought to myself, "Why not? It can't hurt me and it's not like I can get any lower than this."
After that service, for the first time in my life, I envied Christians. I noticed that these people have this amazing security blanket – that no matter what happens in this crazy world, this community is grateful, grounded and hopeful.
Hearing about something called "unconditional love" caused me to think about my family and friends – although I betrayed them in so many ways, they still forgave me and wanted me back in their lives. Who would do that for someone like me? And then that's when the light bulb turned on. If their love for me is established from their love and faith in someone named, "Jesus" – perhaps HE is the person who I should be learning more about. So, I began attending church.
On this new path, I've met some incredible followers of Christ. One, in particular, is a girl named Mindy, who found me interesting because I was seeking Him. After dating for a year, we had an all-nighter talk about this 'security blanket' that Christians have. I asked her, "Are you saying that we should all be happy because of what He's done for us? Even if I lose my arm, I get cancer, my dad dies, or you die… we should still be happy?" Mindy nodded her head. I couldn't believe that just yet.
The very next morning was Sunday, June 13, 2004 – and amazingly enough, that day's sermon focused EXACTLY on what Mindy and I discussed the night before. I was shocked as the guest speaker took every hypothetical I gave to Mindy, and answered last night's questions.
The Sunday service then concluded with songs. It just so happened that the worship team played my absolute favorite worship song, "Here I am to Worship." I never really paid attention to the words before but I love its melody. While actually singing the lyrics and relaying it to the sermon, my body gradually felt waves of numbness flowing throughout my entire body. By the end of the song, I could not feel my limbs at all yet I was able to move my arms and legs as if nothing was wrong. I was choking up tears, as I've never felt such a sensation before.
I knew something supernatural occurred when the worship team next played "Blessed Be Your Name," another great melody that I love to listen to. This time, however, I couldn't utter one word as I broke down in tears. Although everyone's experience can be different, I later learned that I felt the Holy Spirit.
As Mindy and I walked out the church, I confessed to her, "I'm starting to believe in Jesus Christ." Her eyes got a whole lot bigger, but she didn't say anything just yet.
We got to her car in the church's parking lot, and I was finally calming down. Mindy ignited the engine and the radio turned on. Miraculously, the first song that played was "Here I am to Worship." Just then my body experienced the returning waves of numbness! Uncontrollably, I began to cry again because I didn't know what was going on. I was freaking out! Mindy held my hand and explained that perhaps today's messages and songs are signs and confirmations of His existence.
What happened next was beyond anything either of us could expect. The radio next played "Blessed Be Your Name." By then, Mindy was crying too as we both knew that God was with us. It was the happiest moment of my life. And that's when I knew that these life-changing lessons, as painful as they were, had to happen to me b/c I was just so stubborn.
So for those of you who don't know Him, I challenge you to ask yourself, "What motivates you to live your life to its fullest?"
For me, it's 2 Corinthians 5:17 – "If anyone is in Christ, he is a new creation; the old has gone, the new has come." If you have a history you are ashamed of, then you and I both know that we do not want to be anything like we were before… I'm constantly praying for God to transform us – to be new and free from the guilt and fears that keep us tied down – to be born again.
For those of you who already know the Lord, I encourage you to keep reaching out to those who don't. I would not be here today if it weren't for some very strong and patient Christians. Also, for me to turn away from a former life isn't easy, and I still struggle. But that's where you guys come into the picture – to make sure the Body of Christ is united, accountable, and growing strong.
Thank you for reading my story.