Last night, my firm was recognized by the Silicon Valley Business Journal as one of the Best Places to Work in the Bay Area for 2010 for our THIRD consecutive year!
Today, we published my latest graphic design poster which will join the other framed BPTW posters in our main lobby.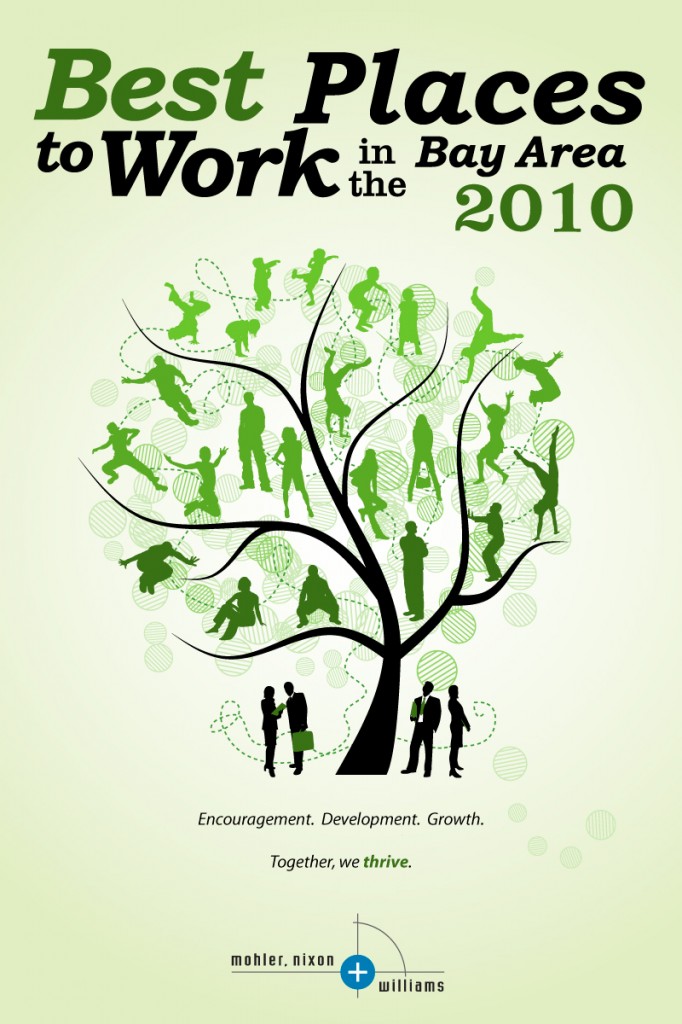 The economy has certainly affected our firm and there has been discouraging moments. But I do see several wonderful individuals in my firm who deeply care about each other and go out of their way to help one another – like family. Throughout my years here, I've also discovered some amazing creative talents my co-workers are skilled in. So these two themes were my inspiration to create this design.
[Edit: As of July 2011, I am no longer employed by Mohler, Nixon & Williams.]