My cousins, siblings, and I were asked to share a few words about my grandma at her funeral. After the service, I was asked to share my spoken memories online. Thank you for reading and celebrating a truly special woman.
Hello, my name is Mike and I'm the 2nd eldest grandchild. Rumor has it that I'm also Grandma's favorite grandchild.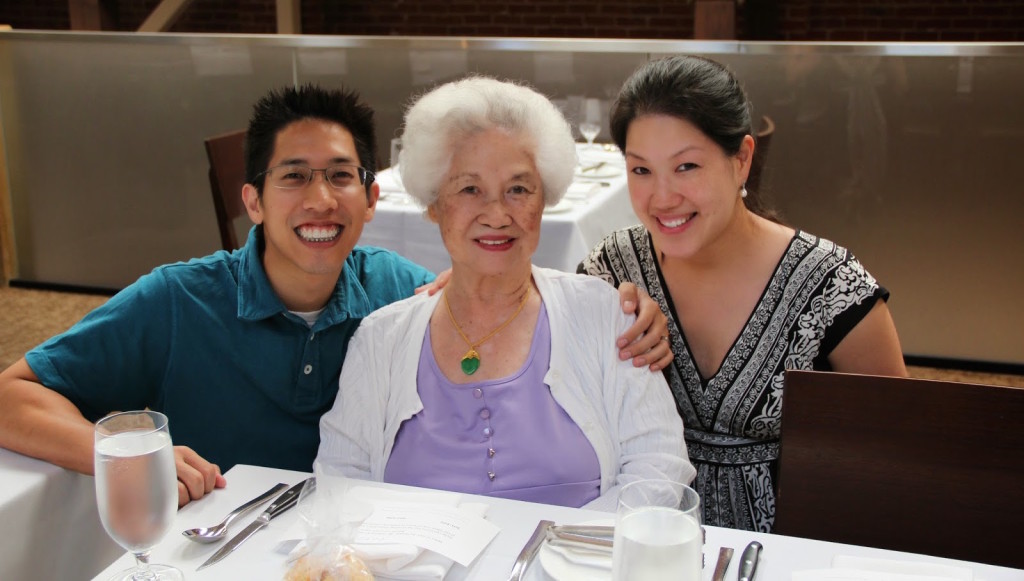 There are two things I'd like to share about Grandma.
1. She was sharp. My favorite thing to do with Grandma was to debate politics. We started doing this after Grandpa passed away – during my freshman year at Santa Clara University. It was our special way to connect, and wow, those debates were exhilarating. I'd pick her up in Fresno and take her down with me whenever I visited family in LA. She prompted me to research the ton out of every topic I knew we were going to be talking about. She made me smarter. She challenged me. We rarely agreed, other than to agree to disagree. These 4-6 hour road trips were fun. We had lots of laughs and a lot of good cries too. The reason is because Grandma opened up quite a bit and I consequently did too – we just had this wonderful connection. Some secrets she told me to keep until she passed on. And I would reciprocate by sharing my struggles. She was one of those cool adults a kid like me could be transparent with. Not be scared of. Yet still respect and cherish. Someone I could listen to and take advice from without second-guessing.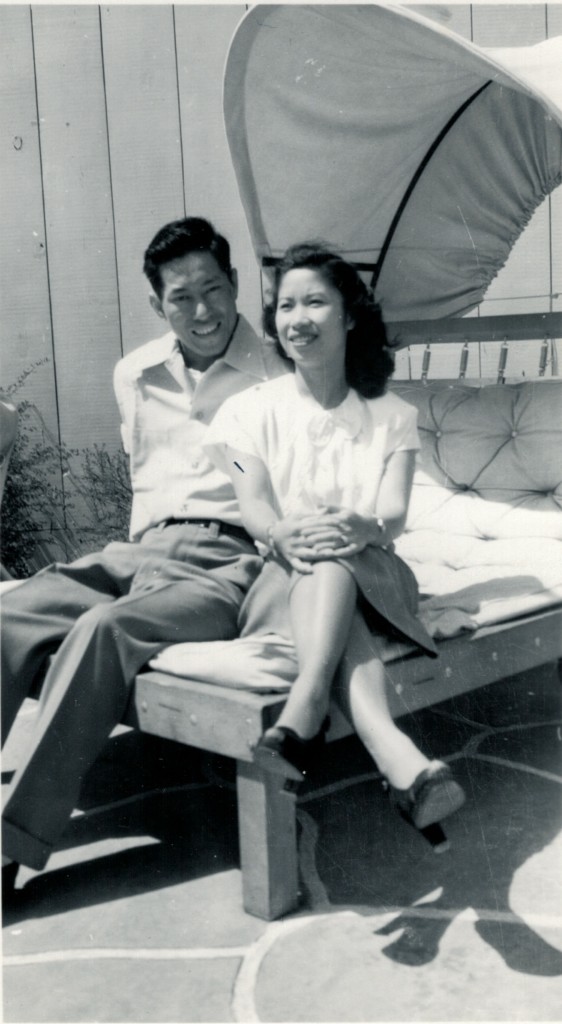 She was very aware of what was happening with my generation. One special day during my sophomore year – 1999 – she surprised me. She said, "I know you love these dancing events called 'raves.' But Mike, I'm worried about you." This wasn't something Grandma normally told me.  She continued, "I've been seeing on CNN about this drug called ecstasy. Please, promise me. You will never try it." Little did Grandma know (or maybe she did?) that I was seriously planning to try it for the first time later that weekend with my friends. I am so thankful I made that promise. Because of Grandma, I've never taken illegal drugs in my life. Ever. Thank you, Grandma.
2. You all know how loving Grandma was. In a moment, you will see a beautiful slideshow my brother created.
You'll see Grandma meeting the twins for the very first time (at 4:12 in the video). When you see this footage, I ask you to pay attention to her face. Her body language. Notice how happy she was at that moment. How her happiness overflowed to her grandchildren. I show this clip to the twins at least on a weekly basis, and I clearly see her happiness overflowing to my children. They're only 3-years old, but they know her by name. They know she is in some foreign place called heaven. They still ask about her. Thank you, Roo (my brother-in-law), for capturing one of the happiest moments of my life. I'm blessed to witness it over and over. JereMaya will always know their great grandma loved them very much.
We miss you, Grandma. I look forward to seeing you again. And when we are face-to-face with Jesus, I will have a question that must be answered. Some people will want to know the true answer to the meaning of life. Others will ask about the truth regarding the existence of aliens. But for my siblings and cousins, and especially me, we will ask you, "Who is your favorite grandchild?"
Thank you.