Out of respect and fun, I created this infographic for my manager, who recently left VMware to advance her career elsewhere.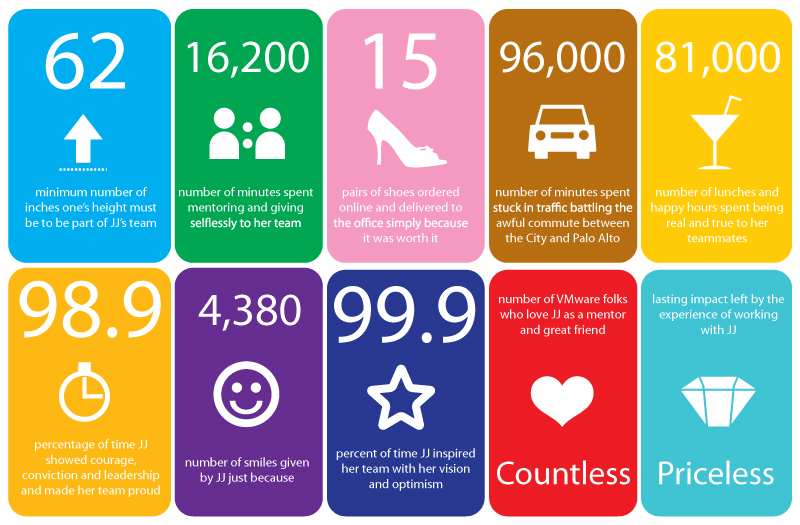 Ever since I started at VMware, JJ has been more than a manager: an awesome mentor and a good friend. She never treated me as someone she managed, but someone she partnered with to execute global-impacting projects. She, my teammate Judy, and I sync very well together, always focusing on how our co-workers can better communicate, collaborate and work with one another.
The making of this design only required a few days of brainstorming and a few hours to actually execute. Judy, always the brainy and thoughtful one, conceptualized the infographic by first creating a list highlighting things we love about JJ. After that, it was easy for me to visualize and execute the graphic design.
We both signed a card with the infographic as the front cover – JJ loved it so much she said she was going to buy a frame. *high five to Judy*
We're happy for you, JJ! You will definitely be missed at VMware. You taught us what we need to know to thrive in our roles and gave us the inspiration to deliver our very best. Thank you.