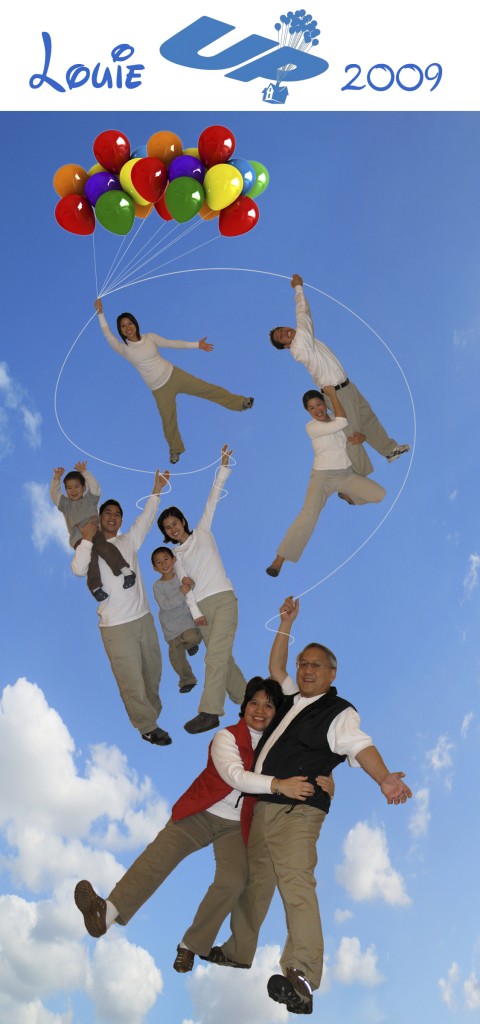 Merry Christmas!
Every year families gather together to take a Christmas picture. My family adopts this tradition with a stylistic thematic twist.
This year we were inspired by the Pixar film, "Up." Our Christmas newsletter is full of imagery and parallels to the themes exemplified in the film. Something we love to send to hundreds of loved ones.
Hope you enjoy the picture. It certainly was fun to take the individual shots. The family's input and encouragement in designing this final piece was well worth the time and energy spent.