The Chinese will say, "Happy New Year" around this time.
My family, however, might phrase the greeting a little differently: "We wish you all an INCREDIBLE new year with FANTASTIC blessings and MARVELous experiences!"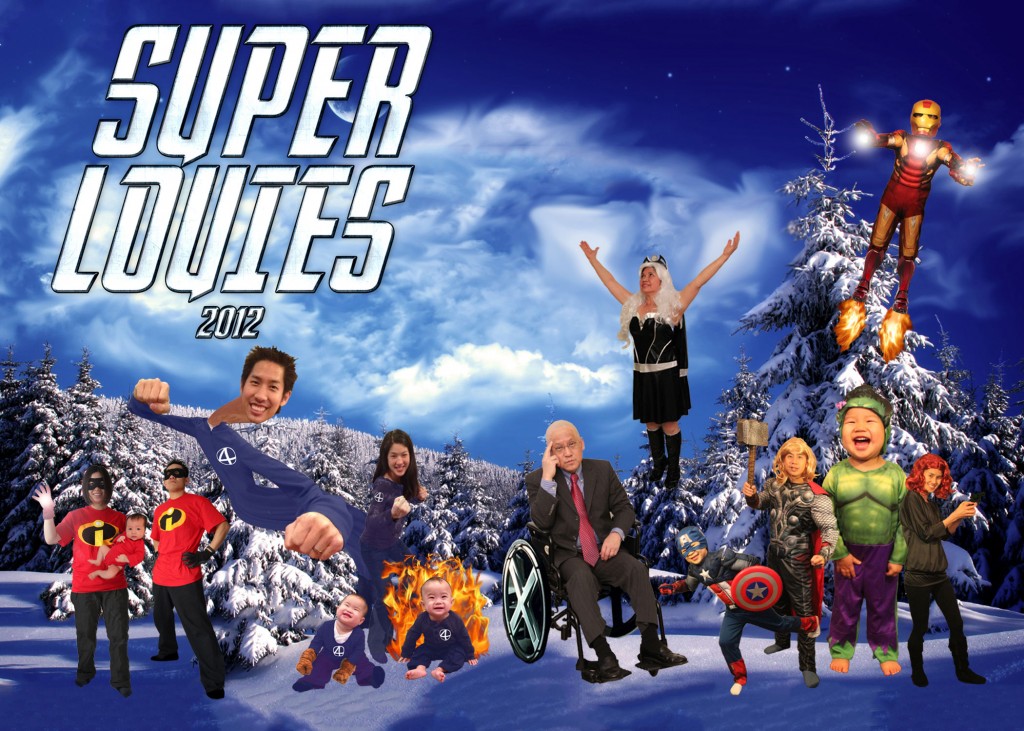 We also apologize for sharing this late. With the new addition of my niece (Congrats Emily!), mom and dad moving to a new home in SF, and the twins' usual demands, we were unable to release our annual holiday card in December.
I've been a comic book nerd since my elementary school days so this year's theme was more meaningful and fun. Kudos to my brother, Mark, for dressing up as Thor – I've never pictured him as a blonde until now 😉 One of many reasons why I love about my family is their willingness to try new things and share life in such a fun way. Projects like these also provide good blackmail /punishment material when the twins come of age.
May this year be full of SUPER moments for you!