[
8/22/13 Edit:
To see the consolidated video production with 7 different camera angles,
go to this blog article
]
Not going to lie – we have tons of fun at VMware.
60+ amazing co-workers and I practiced for several weeks to make this flash mob dance happen at today's Friday Bash. And it was totally worth it!
Fun Facts
My friend, Martin, has been my arch-nemesis for nearly a decade. We shared life primarily through our Eight Count days – this was back in 2006! He is also the culprit for recruiting me to VMware. It was such a joy (pain) to dance besides him.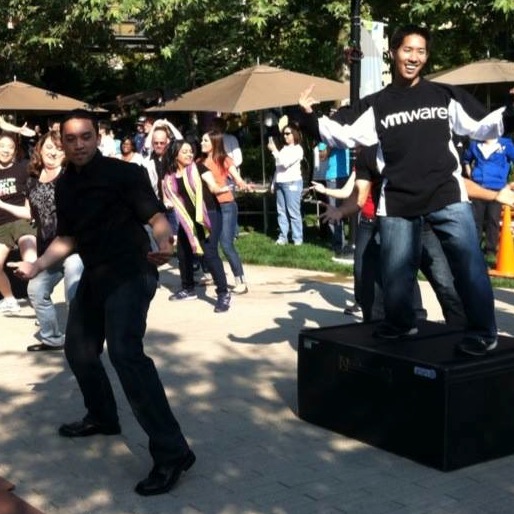 The song "What's Next" was specifically chosen and choreographed to match VMware Careers' 2013 theme of "Architects of What's Next." Talk about strategic integration!
You might notice a baby crying in the background of this video. That's my very own daughter, Maya. I think she wanted me to hold her.  Sorry, Maya! Daddy had too much fun dancing.
Looking forward to the next performance!