In my free time, I engage in the following projects:
Science-Fiction/Fantasy Novel
Thanks to NaNoWriMo, I've written my novel's first draft. I'm currently in editing mode and hope to seek a literary agent afterwards.
GRX Clan Comics
Before my twins were born, I often played games online and shared life with a fun bunch of geeks. We created a clan called Gamers Redefining Xcellence (GRX). Experiencing countless moments of hilarity and fellowship, I was inspired to chronicle our adventures through a comic.
Issue 1: The Beginning

Issue 2: We Discriminate

Issue 3: Oops

More to come… someday!
Fallout 3 Fan Fiction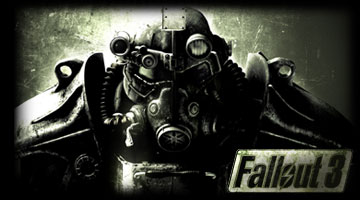 In 2009, I took a break from my novel and played Fallout 3, a role-playing video game set in a post-World War III era.
After countless hours of escapism, I began journaling my character's adventures. After the 3rd log entry, the story evolved into something much bigger. I forced myself to stop so I can revisit my novel but I often think about this character and plan to develop him further… eventually.
Due to its violent nature, please note that this content is suitable for mature audiences only.
Log Entry 1 – Discovering Vault 106
Log Entry 2 – Surviving Vault 106
Log Entry 3 – Sagacious Prognosis
Log Entry 4 – Coerced Generosity
Log Entry 5 – The Dunwich Encounter
Log entry 6 – The Dunwich Residents
Log Entry 7 – Untitled (Incomplete)