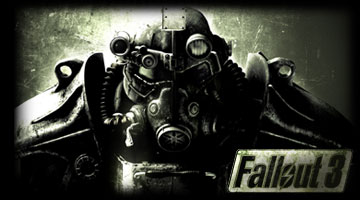 This log entry is inspired by my Fallout 3 gaming experience. Due to its violent nature, please note that this content is suitable for mature audiences only.
Previous Log Entry: Surviving Vault 106
"How bad is it, Doc?"
"Sorry, son. You only have one day left to live."
"What!?"
"Just kidding!" The doctor laughed. I didn't.
Punching this joker in the face would be satisfying but unwise. Besides guns, doctors are the most valuable assets in the Capital Wasteland. The entire city of Megaton would unleash their wrath upon me if I even threatened their only physician. And he knew it too. Asshole.
"Son, whatever you breathed into your lungs, it's not killing you." The doctor sat down in the office chair and raised a foot to rest on his desk. "In fact, you're healthier than you've ever been."
"You gotta be joking." I said.
He looked up. The smile on his face was gone. "Not this time."
Doc threw me a folder of documents. "Compare last year's medical charts to today's lab results – I won't bore you with the details, but your physical conditioning and even radiation resistance have radically changed – for the better."
I began rummaging through the medical files. What I read was unbelievable – no, impossible. "There's something wrong with your equipment."
A digital voice shrieked from the corner of the office. "How dare you! I am not a piece of equipment!"
Doc and I turned our heads to the source as it propelled itself with power ducted fans. Everyone in Megaton referred this six-armed motor robot as Gizmo, which often assisted in medical surgeries and procedures – including my physical and psychological examinations. Its voice was inspired by some British actor from the pre-war days. Charming but I never felt comfortable with artificial intelligence.
Gizmo hovered near me and I could detect its one-eye camera staring me down. Thankfully, this floating piece of junk had no defensive measures as its programming was purely for medical purposes.
Doc raised his hand. "Easy there, Gizmo. The young gentleman didn't mean to offend."
I rolled my eyes. "Sorry, Gizmo. I just think your sensors are flawed."
The robot raised all six of its multi-jointed steel arms. "Blasphemy! I've never been wrong in my life! That's 200 years, 129 days, 13 hours, 46 minutes, and counting, you damn Yankee!"
I ignored the talking tin can and handed back my medical file to the doc. "This chemical agent is responsible for the deaths of countless wastelanders and Vault 106 citizens. How can you say this chemical is not harmful?"
The doctor bit his lip. "I don't know. My only guess is that when this gas was initially released, it was too potent for the human body and thereby produced disastrous results. However, after decades of dilution, perhaps exposure to this gas is harmless – if not, beneficial."
I spat. "Beneficial!? I hallucinated about my dad attacking me in that fucking vault!"
Gizmo interjected. "Sir, there are no indications that the patient is suffering from any drug abuse that would typically produce hallucinations. The patient's testimony is very peculiar. Perhaps he is just an idiot who has family issues?"
Doc leaned back into his chair. "How do you know you were hallucinating? Didn't you tell me that the Vault door was manually operated to seal you inside? That doesn't make sense if you were the only person left alive in Vault 106."
I slammed my palm on the doctor's desk. "I don't know how that door closed!" I glared at the doctor – for a moment, his face turned pale. "And I'm not going back there to find out."
The doctor raised his hands in a surrendering gesture. "Son, I'm not asking you to. I'm just saying that whatever is in your body is not hurting you. Shit, just look at that bandage you wasted!"
I looked down expecting to see a red-soaked bandage on my ankle. Only a few hours ago I was bleeding profusely so I requested Gizmo to replace the bandage after cleaning. But it was dry. I ripped it off and my heart skipped a beat. No blood. Not even a hint of a scratch.
"What the hell is going on?" I murmured.
Doc picked up a pen and began scribbling something on his clipboard. "Your prognosis gets better. Let's talk about reflexes."
Without warning, he threw the pen at my face from point-blank range. Instinctively, I raised an arm. After two seconds, I realized that the pen rested in the palm of my hand.
"What the f – "
Doc stood up. "Young man, you have no idea what you are capable of. Heightened reflexes. Enhanced perceptive senses. Strong as a mutie, but half as ugly. Who knows what else you can do…"
"I think you over-estimate me, Doc." I shrugged.
He placed a hand on my right shoulder. "Vault 106 may have been cursed. But you're not. Whatever is changing your body, consider it a blessing."
I stepped back as the doctor's hand dropped off my shoulder. "What do you know about blessings, old man? We live in a rotting world where people kill each other over a bottle of contaminated water. And if we're not killing each other, something inhuman out there will finish us off."
"Son, we're still alive. That's a blessing. Don't tell me you'd rather be dead. That would be a waste of my time."
"And mine!" Gizmo yelled as it propelled itself to another room.
I fell silent. The idea of being lectured to made me furious. Especially since Doc was right. I needed to focus on what I have as opposed to what I don't have. And at this very moment, I gained something I'm just beginning to understand.
One final concern begged for an answer. A part of me didn't want to ask. But the burning question escaped my mouth.
"How do I know this chemical won't kill me later?"
"You won't." Doc replied as he filed away my medical documents in the office cabinet. "By that time, who cares? You'll be dead."
I slowly nodded. I heard exactly what I needed to hear. And it was enough to move forward.
He extended an open palm. "Now pay up some bottle caps and let me help others who don't heal as miraculously as you."
I shook the physician's hand with a firm grip. "Thanks, Doc."
"No problem. Come back when you inhale something else."
This time, we both laughed.
Next Log Entry: Coerced Generosity